There are several different ways to install a
PEX fitting
. One method involves a special PEX expander tool. Once fitted, the PEX tube shrinks back to its original size, creating a water-tight seal around the fitting. Another option involves a stainless steel clamp. The stainless steel ring is slipped over the PEX tube and the ratchet clamping tool squeezes the tab of the ring before fitting.
In order to install a PEX connection, you need specific tools and fittings. You will need to use a PEX expansion tool, which will help you insert the PEX expansion fitting into the pipe. Unlike other pipes, PEX has "memory," so the pipe will shrink back to its original size after the fitting is installed. When installed properly, this technique will create a watertight seal. In addition, you won't need to buy expensive new plumbing supplies.


PEX pipe is also cheaper and easier to install. Installers will be able to find a variety of types of fittings and can choose the right one for their particular situation. While it's best to consult a plumber regarding the best choice for your home, PEX fittings are also more cost-effective than copper pipes. PEX pipe can be bought in bulk for the most savings. If you're looking for plumbing fittings, be sure to look for quality ones that fit your budget and will not leak.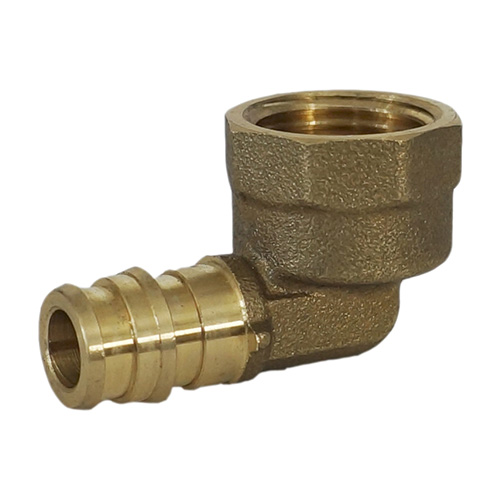 Another way to connect PEX pipes is to use a press method. PEX expansion fittings can also be reused. But make sure to read the directions carefully. You'll never regret using a push-to-connect pipe fitting.


Crimp/clamp fittings are the simplest fittings, and are commonly used by professionals in some parts of the U.S. They require a crimp tool and a clamp tool. A crimp tool has a stainless steel clamp ring. DIYers prefer this method because it's easier to use and cheaper. 


Copper crimping is another common way to connect PEX tubes. The first step is to purchase a copper crimping tool. The copper ring slides over the end of the PEX tube, and the PEX fitting is then inserted into it. After this, a PEX crimping tool is used to crimp the copper ring and fitting. This is a simple and quick process. When done correctly, PEX crimping is a reliable and efficient way to install PEX pipes.


Another way to install PEX pipes is to use manifolds. These fittings simplify the plumbing run and reduce leaks. Unlike other pipe fittings, manifolds do not fall under the unified national plumbing code. Before installing PEX pipes, check with local codes and regulations. The most common colors for PEX fittings are red and blue, but they can be white if desired. However, if you're installing PEX in your home or commercial building, you should follow local codes and regulations to avoid any problems.